Home
Enhanced Sharing for Confluence
Personal Dashboards for Confluence
Read Confirmations for Confluence
EULA
Privacy Policy
Read Confirmations for Confluence
After installing Read Confirmations App, users will find the Read Confirmation request button at the top of the page above the page title.

This will open the request popup. Search for one or multiple users you want to request a read confirmation from. Depending on your instance' settings, they will receive an email and / or a workbox notification when you do.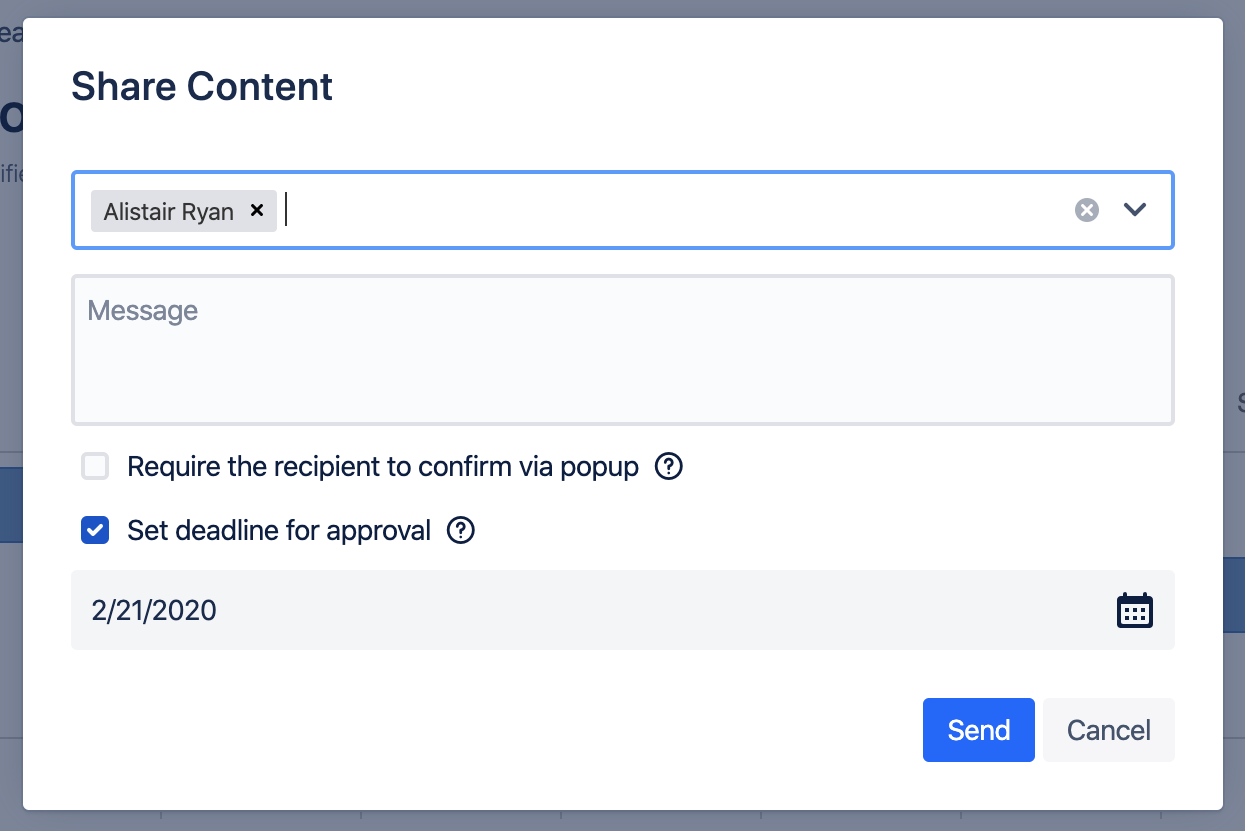 The popup offers a couple of options:
Require users to confirm via popup - if you enable this checkbox, the readers will be shown a confirmation popup when they visit the page for the first time. This popup can be dismissed but will re-appear whenever they visit the page.
If you dont check this option, the read confirmation will be sent automatically when the users visit the page.
You can set a deadline for them to confirm they read the page. After that day, users will not be able to send a read confirmation anymore.
Developers note: There is a feature set up to have "late" read receipts enabled. If you need this, let us know your use case in the support portal.
You can get an overview of all your read confirmation requests in your user profile. You will see all your requests with their confirmstatus, and if confirmed you will be able to see when they were confirmed and for which page version.