Home
Enhanced Sharing for Confluence
Personal Dashboards for Confluence
Read Confirmations for Confluence
EULA
Privacy Policy
Journey Mapping for Jira
Journey Mapping for Jira enables you to write down your user or customer journeys within Jira and connect them to your work items.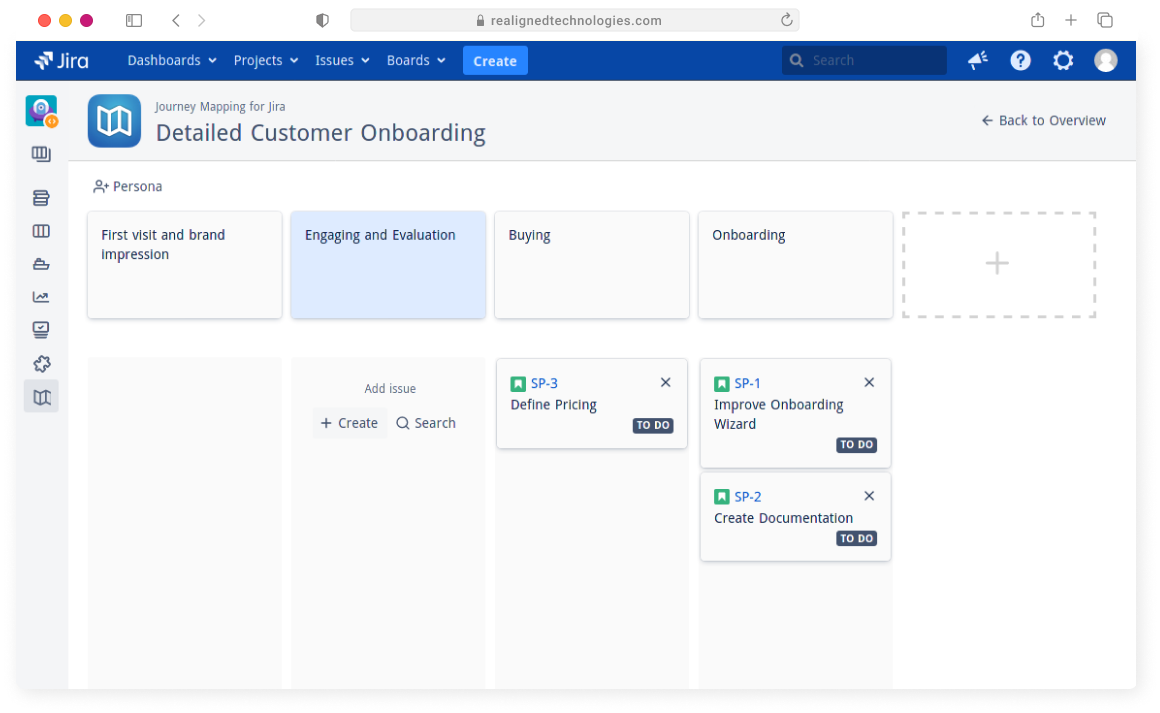 After installation, you will find a new sidebar item within your projects. On the overview page, you will be able to add an unlimited number of journey maps.
You can also search for them by name.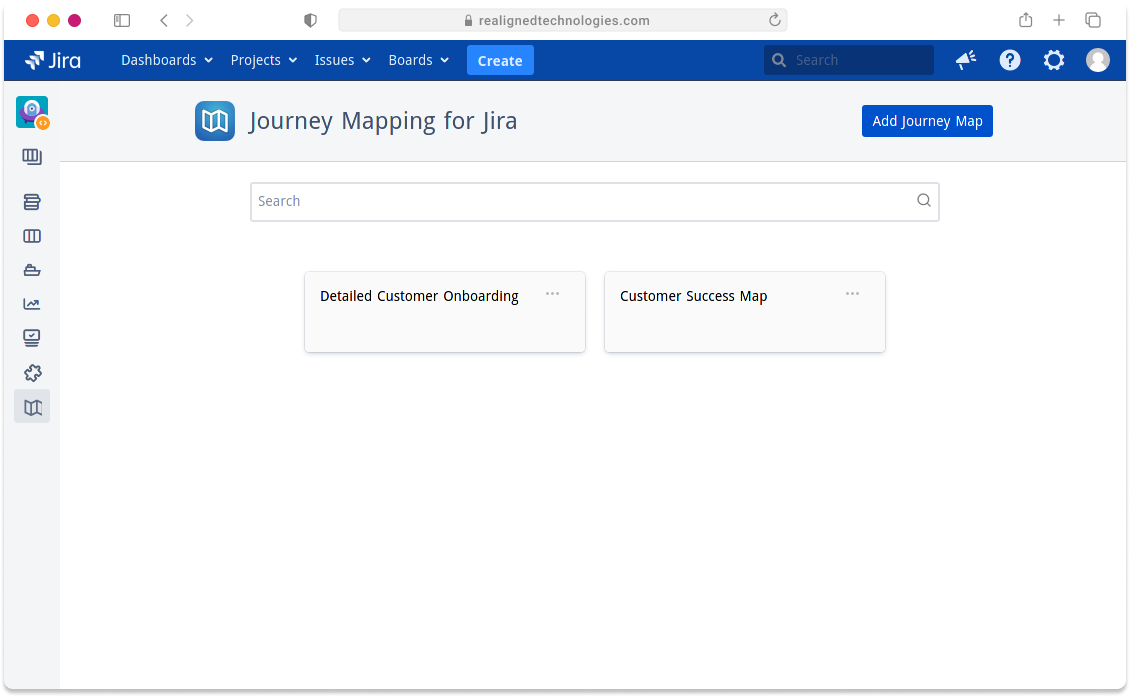 When writing down a journey map, start with a rough outline - then, go over it and put in the details. Be sure to distinguish between user actions and capabilities of your app. Try to discuss technical details in the linked issues, keep the user or customer journey focused on the expirience of the user.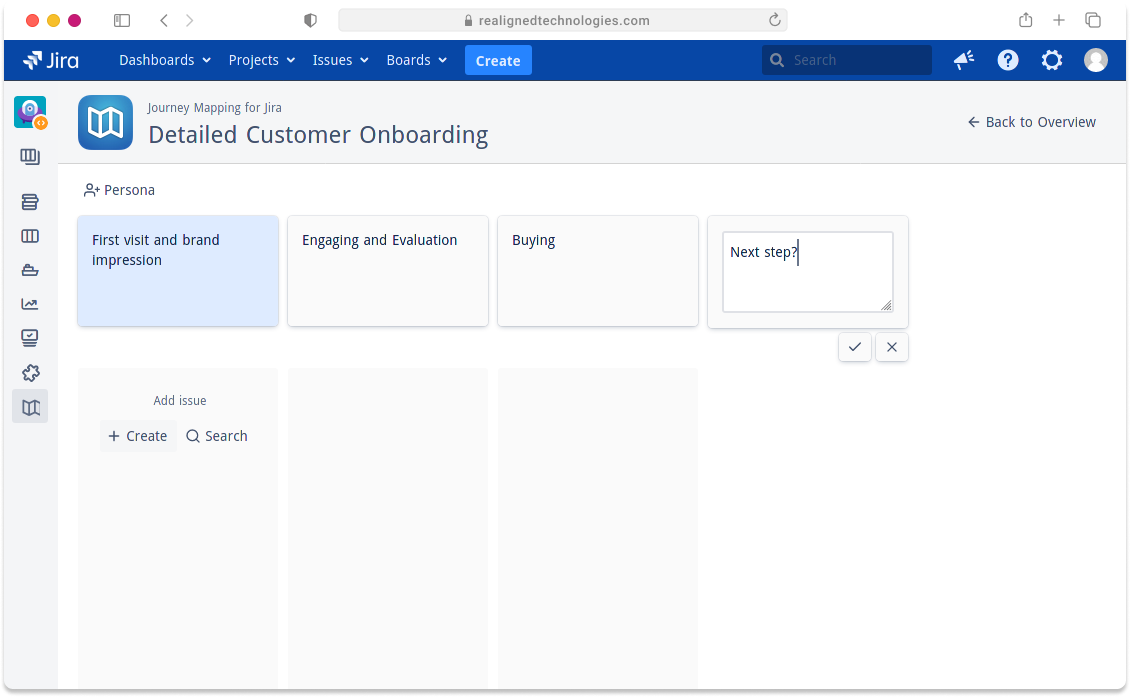 When clicking the persona button, you can select an existing persona and associate it with the journey map, or create a new one.